One concert down, five to go, which means our 2021-2022 season is still just getting up to speed!
Next stop: Make A Joyful Noise! this Saturday, December 11th.
The question is: how are you going to join us this Saturday? Are you coming to see the show live or are you kicking back at home to catch the live stream?
What about for the rest of our season in the new year? We've got some pretty big plans, beginning with what might be our most artistically ambitious concert ever in January.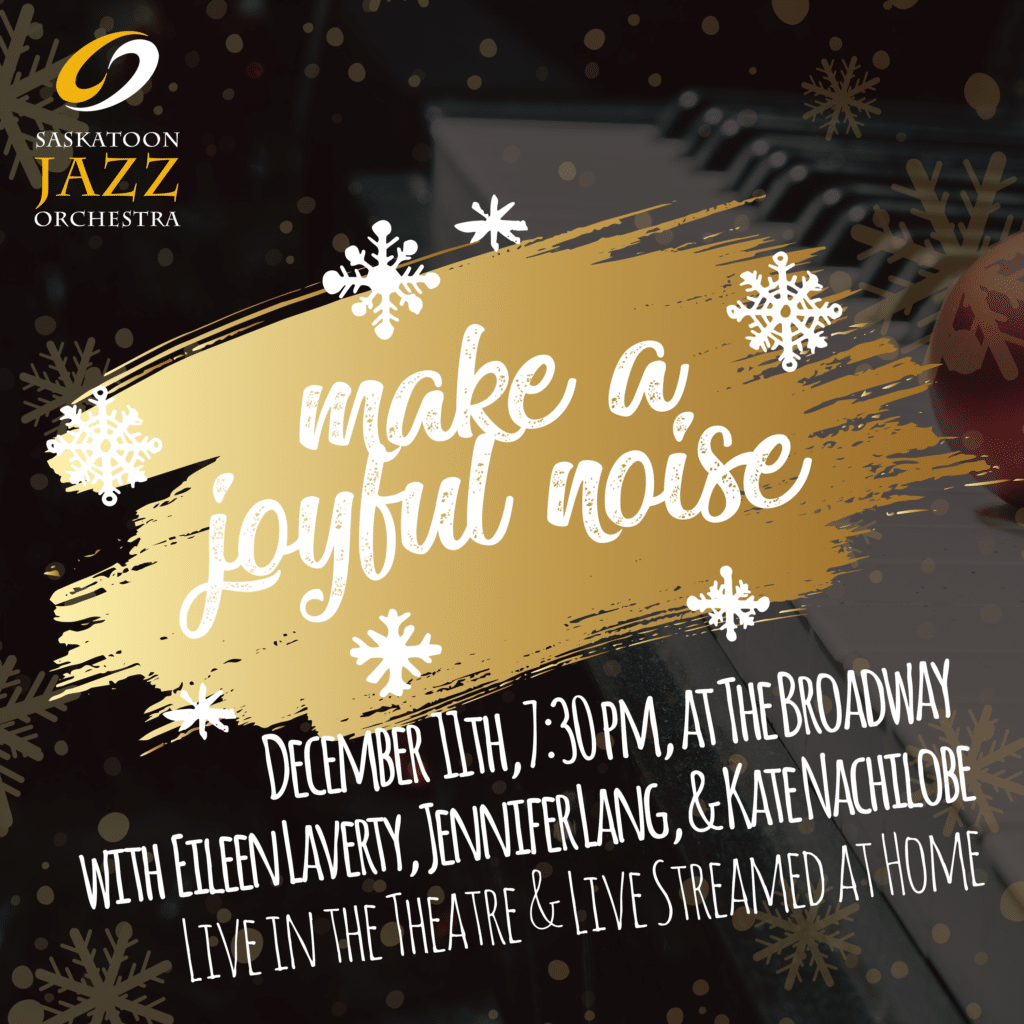 Attending Live Shows
We would love to see you in person down at the Broadway Theatre. We're still taking all the precautions we can to make sure our in-person audience members, our musicians, our crew, and the theatre staff are as safe as possible. From the Broadway's website:
All eligible patrons, staff, volunteers, tech crew and artists entering our space must be fully vaccinated against COVID-19 and be prepared to provide this proof when showing up to our venue. This means you must have received your second dose a minimum of two weeks prior to your arrival to our community space. You may present your SaskHealth QR code to be scanned, or a printed copy of your vaccination record/immunization card you were given when receiving your shots, paired with valid photo ID. We are not accepting negative tests or proof of negative test results at this time.
Masks will remain mandatory in all common spaces within The Broadway until further notice.
You may remove your mask while seated, to consume food and drink, but we ask that if you must leave your seat for any reason, you re-place your mask on your face.

You can get live show tickets to all of our upcoming shows right now. Just head over to SJOtickets.com and see what catches your eye. Heads up: tickets are already going fast for the December and January shows.
Live Stream Subscriptions Are Still A Crazy Deal
With five concerts left in the season, our $74.99 all-access streaming subscription package remains the best possible way to get all the SJO you can handle live streamed directly into your living room (or bedroom, or bathroom — we don't judge).
Getting a streaming subscription is also the only way to watch our past concerts on demand. That's a lot of jazz!
To purchase a streaming subscription, head over to our profile at ConcertStream.tv and click on any of our upcoming or previous shows, and then click "Get Access Now". You'll see the subscription option on the next screen.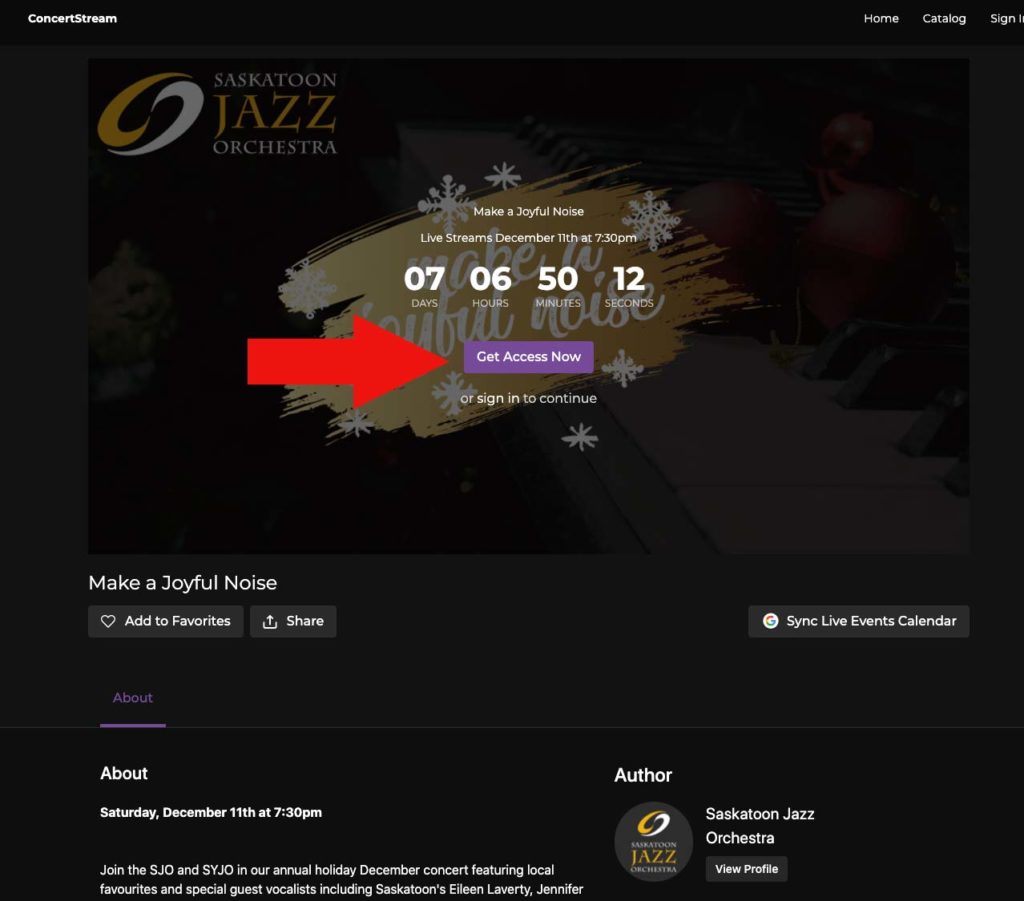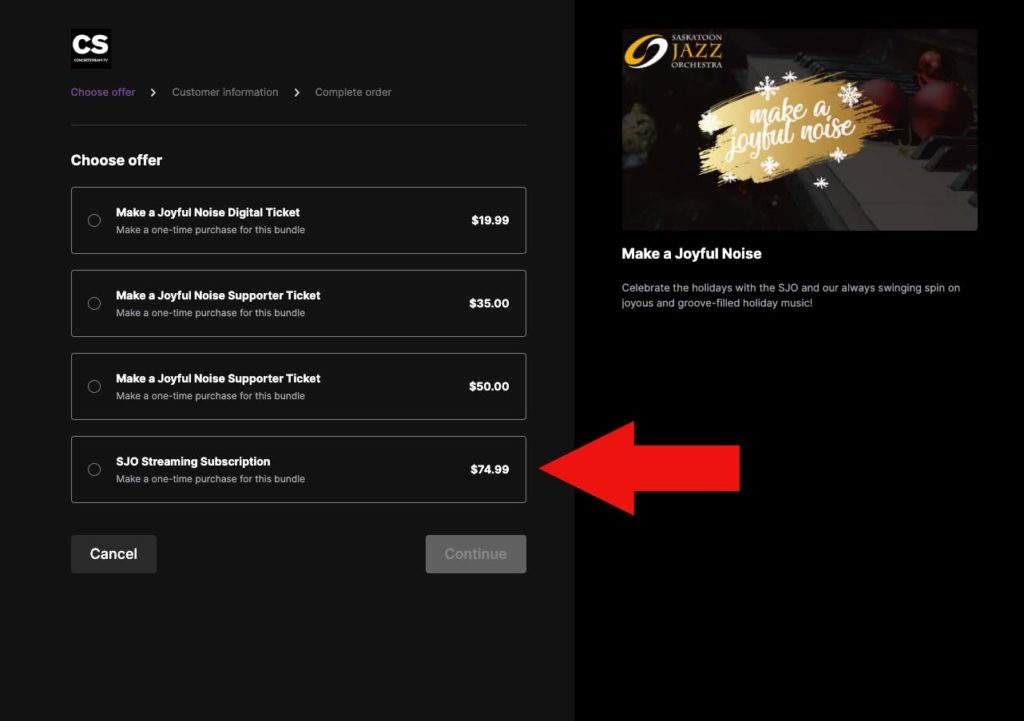 However you decide to join us this Saturday or for any of our other upcoming shows this season, we can't wait for you to see what we have in store for you.
See you soon, jazz fans!